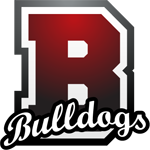 What's SeeYouThen?
SeeYouThen in a Nutshell
SeeYouThen is a Social app anyone can create a profile, post and subscribe to content they are interested in.
The 3 Main components are: User Profile, SYTES, and Channels.
USER PROFILES: (similar to other social platforms)
Registered Members can Post through the SeeYouThen's Community Platform.
SYTES: (group based, subject based, members can join)
SYTES are group based and are designed to connect members around a common subject.
We have created a teamSYTE for every GoDogs team to utilize for coaches, players, and fans.
Think of a a

team

SYTE as a group based mobile and web app that you can publish to and subscribe to connect to

team

information.
teamSYTE Admininstrators can choose who can post into a teamSYTE by changing its permissions.
Members of a SYTE can be granted admin privileges easily through the app
Example: You could have 1 person that posts all updates/results for the team, scores, etc.
You could allow everyone to post photos, etc as they attend events.
CHANNELS: Rolled up content from multiple SYTES (by tags/keywords)
Channels are accessible without a login.
They are designed to enable discovery of content.
We have created a Channel for all teamSYTES tagged "godogs"
We call this the GoDogs Channel.
You can curate your own interests from this baseline.
You may be only interested in one team - subscribe to that teamSYTE
You may want to subscribe to all "girls sports" or "godogs/girls/wintersports"
Some of these are shown in the menu.