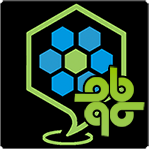 About SeeYouThen
Brighton Michigan's own SeeYouThen!
SeeYouThen is a Mobile and Web Social app anyone can create a profile, post and subscribe to content they are interested in.
The 3 Main components are: User Profile, SYTES, and Channels.
USER PROFILES: (similar to other social platforms)
Registered Members can Post through the SeeYouThen's Community Platform.
SYTES: (group based, subject based, members can join)
SYTES are group based and are designed to connect members around a common subject.
We have created a bizSYTEs for every business in Brighton Michigan!
Think of a a

biz

SYTE as a group based mobile and web app that you can connect to your favorite business in Brighton.
Business Owners can choose who can post into a bizSYTE by changing its permissions.
Members of a SYTE can be granted admin privileges easily through the app.
Example: Some SYTES may only allow 1 person that posts all updates/results for the team, scores, etc. - (like a twitter or instagram account)
Others want your content and encourage you to post about their business.
CHANNELS: Rolled up content from multiple SYTES (by tags/keywords)
Channels are accessible without a login.
They are designed to enable discovery of content.
We have created a Channel for all bizSYTES that are in the location of Brighton Michigan.
We call this the BrightonMI Channel.
All of these bizSYTES are organized by categories.
You may be only interested in a business or an event - join and subscribe to that bizSYTE or eventSYTe simply by clicking join.
You may want to subscribe to all Brighton "pizza" or "brightonmi/pizza"
By clicking on the tags on the "bizsyte" cards or by exploring the posts you can choose to connect or disconnect at anytime.