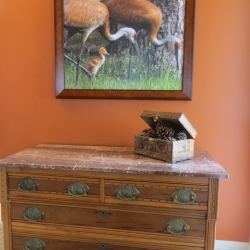 "Show Us Your Art" promotion ~ When a client sends us a photo of a piece we framed for them hanging in their home, along with the story behind the piece, we send them a $50 store credit. Nancy is receiving a store credit for sending us this.
"Here is the picture you framed for me. The sand hill cranes look perfect hung over the chest at the entry way of our house.. I have had photos on canvas and counted cross stitched pictures framed by Art Ventures over the past 30 years and have been very happy with everyone. Each frame compliments the picture. Thank you Mark and Claudia for the wonderful framing you have done."
By the way, Nancy took this photo of the cranes herself. Thank you Nancy Baillargeon for being our client all these years.
#downtownbrighton,
#customframing
,
#artventures
,
#custompictureframing
,
#naturephotography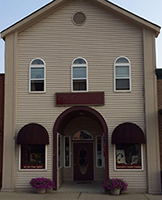 Posted By Claudia Roblee
downtownbrighton customframing artventures custompictureframing naturephotography